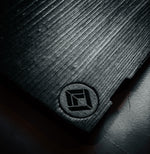 In most survival situations, fire is a true asset. A fire will give you light, warmth, help purify water, signal, dry wet clothes, cook your food and make a pleasant companion but it can also burn through most material or in this case provide a layer of protection to another material. Yakisuki; Ancient Japanese technique to preserve wood. Yaki means to heat with fire, and sugi is Cypress .also called Shou Sugi Ban in the west which refers to burnt timber cladding  Typically done with cedar it's essentially a fire hardening of wood technique, a carbonization of the surface. By slightly charring the surface of the wood...
---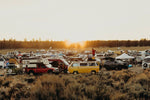 Last September I had the chance to be able to attend Descend on Bend for the first time, for those that never heard of the event, it's a humble gathering of vans and van-folk celebrating the idea of humans being, in other words, it's a unique gathering of travelers, van lifer,  campers and exploration vehicle lovers happening every year outside of Bend Oregon. The trip: Living in Seattle, the Oregon outback is a small 6 hrs away, IF you take the fastest roads and you have a reliable and powerful vehicle, My bus is a 1973 VW late bay transporter that I carefully transformed...
---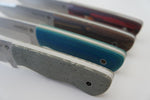 For our first collaboration, we partnered with knifemaker Randy Wirtz,  at Wirtzmade  A PNW based knifemaker, a truly passionate and detail-oriented craftsman. Randy accepted the challenge to create with us a very limited and special edition of his flagship knife for our customers, the goal of this project was to explore the relationship between the explorer, the ever-changing environment and the tools that we use and cherish while camping and traveling.  Our goal was simple, create a collection of 4 unique knives that would each represent one of the 4 elements. This is where the conversation started, colors, materials, design, how could...